Aunty Disco Project: Live and Dangerous!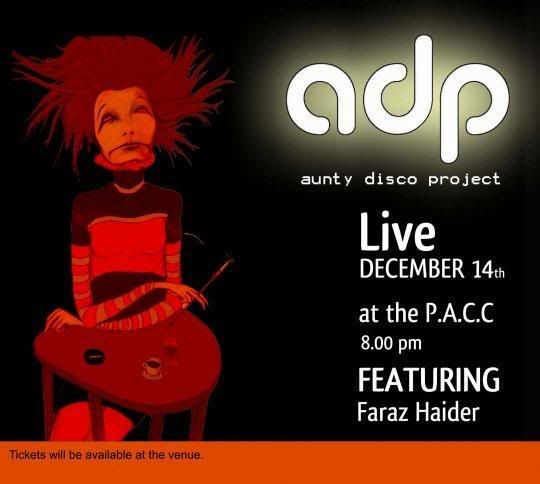 I'm a real headcase right now. But in a good way. Everything is on course for us to put on an awesome show on Friday and debut our album for our fans.
We've received a lot of criticism for doing everything ourselves and with people saying we should have taken more time to do a proper release through a record label.
For us, it's always been more important to make music and get it out to the people. The songs we have on our album were written over two years ago. As time goes on, one begins to feel that they don't represent who we are any more. We are much improved and different band from 2 years ago. By not releasing this album, we would be holding ourselves back.
Either way, we are going to take the album to our fans and sell our self produced, designed and printed CD's at the show. I am truly excited. Yasir has been working really hard on the design of our album and it really looks good, I wish I could post it for you guys, but we have to keep things a surprise.
Not to say, there weren't issues. We still have to get the CD's printed, not to mention the merchandise we plan on selling. (Yep thats right Aunty Disco Project merchandise!!). All four of us fell ill with the flu that is ravaging Karachi right now. Samme was in Islamabad and Lahore for business so he couldnt handle half the stuff. However, we had some luck and we were finally able to get sponsors on our own. We've spared no expense on the concert itself, going for the best we can in terms of lights, stage and sound. While I know it is smack in the middle of shaadi season, I'm hoping people will turn up to hear a great rock show.
So I hope all you loyal blog readers who haven't seen us before turn up to this. . If we pull this show off and we sell enough CD's, we will have proved that you can make it on your own in the Pakistan music industry and hopefully we will pave the way for other underground bands wanting to go mainstream. I am so proud. And I only hope that everything goes well and we leave people feeling like they were part of something special, together with us.
For those about to rock. We salute you.